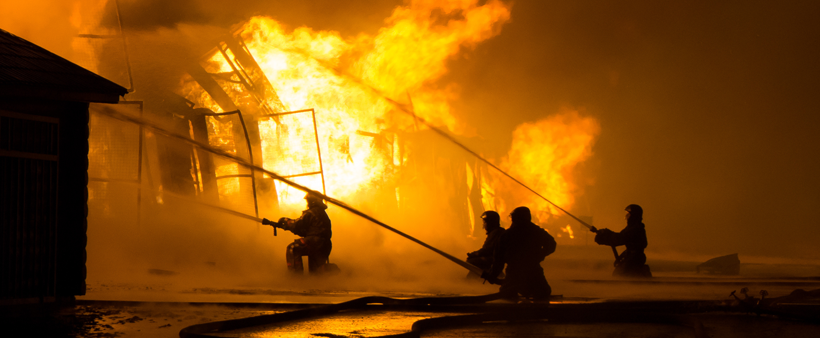 Importance of Smoke Alarms and Carbon Monoxide Detectors
Smoke alarms and carbon monoxide detectors save lives. You might only have a few minutes to escape a deadly house fire and a smoke alarm can provide the valuable time you need to escape. Carbon monoxide is a deadly odourless gas that can go undetected until it's too late. Both of these life-saving devices should be installed in your home and you need to regularly check and change their batteries.
Change Your Clocks, Change Your Batteries
Changing the batteries in smoke alarms and carbon monoxide detectors usually don't fall high on a homeowner's to-do list and it's a task that often gets overlooked. That's why the International Association of Fire Chiefs (IAFC) promotes the Change Your Clock, Change Your Batteries campaign to remind homeowners to do just that.
When Daylight Saving Time begins and ends, homeowners need to adjust clocks throughout the house. While you double-check all the clocks, take some time to check and change smoke alarm and carbon monoxide batteries as well. By sticking to this schedule, you'll ensure that you're changing batteries at least twice a year.
Additional Home Safety Tips
The City of Calgary Fire Department lists additional safety tips to keep in mind if you start your spring cleaning this weekend:
Make sure fuel-burning appliances are cleaned and inspected by professionals at least once a year to ensure safety.
Ensure that cooking areas—especially the top of the stove—are free of flammable materials.
Periodically check electrical and extension cords to ensure that they're in good working order and not a fire hazard.
JPS Furnace and Air Conditioning is your source for heating, cooling and indoor air quality solutions. If you ever have any questions—please don't hesitate to contact us—we're always happy to help!
If you haven't had your heating system inspected yet,
we are offering a 21 point furnace tune-up for only $129.
Contact us today to schedule your appointment.
Connect with us on Facebook, Twitter, and Instagram for air conditioning tips, tricks, and advice and read reviews from our previous clients!
Proudly serving the Calgary, Chestermere, Airdrie and Cochrane areas.