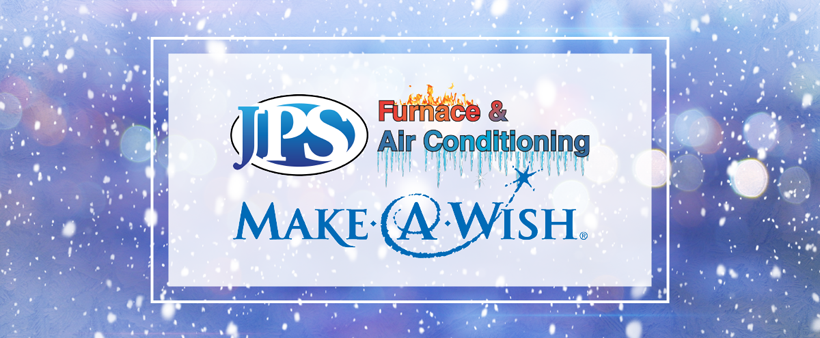 JPS Furnace is Proud to Support Make-A-Wish Southern Alberta
Each year, JPS Furnace & Air Conditioning proudly fundraises for Make-A-Wish Southern Alberta. We believe it's important to give back to the community that supports us and helps us be a successful business in the Calgary, Chestermere, Airdrie and Cochrane areas.
This year, we're proud to announce that we exceeded
our fundraising goal and raised
$2,252
For Make-A-Wish Southern Alberta!
At Make-A-Wish Southern Alberta, their mission is to grant wishes to children with life-threatening medical conditions. The Southern Alberta chapter was founded in 1995 and is one of eight chapters across Canada. Since its inception, Make-A-Wish Southern Alberta has granted over 400 wishes to local children.
Parents of children who have been granted a wish through the organization say the experience helped bring their families closer together and gave their children new energy and resolve. This is a truly remarkable organization that makes a huge difference in the lives of children.
In Canada, the organization relies on donated funds from individuals and corporations to grant wishes to area children, and JPS Furnace is happy to support the organization for another year. It's important to us to continue to support local, non-profit organizations. We'd like to thank everyone that helped us raise awareness about Make-A-Wish Southern Alberta during the past holiday season. If you'd like to learn more about our local chapter of Make-A-Wish, please visit their website.
JPS Furnace & Air Conditioning is a family business and our uncompromising commitment to our customers' satisfaction has been a foundation for our success and what sets us apart from our competitors.
Contact us today with any of your heating needs—we're always here to help.
Remember at JPS Furnace & Air Conditioning, we offer our one of a kind
8 AM to 8 PM—Same Great Repair Rate, Monday through Saturday!
Connect with us on Facebook, Twitter, and Instagram for air conditioning tips, tricks, and advice!