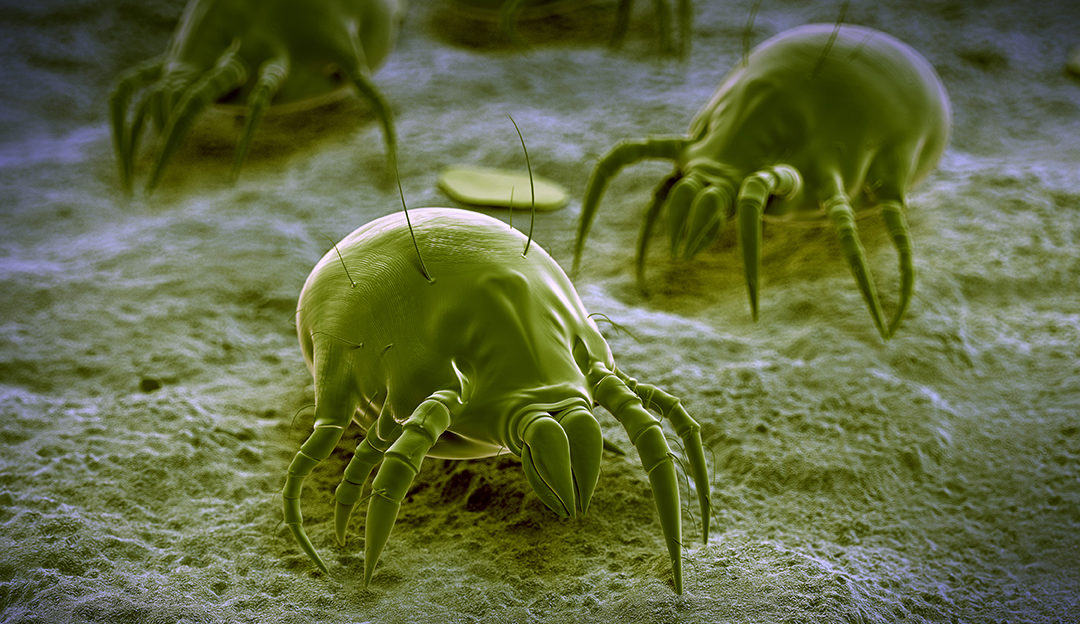 For National Lung Month, We're Raising Awareness of Dust Mites
November is Lung Month, where the goal of the Lung Association is to raise awareness about the importance of lung health. In support of this initiative, JPS Furnace and Air Conditioning is warning Calgary and Chestermere residents about the danger of dust mites to their lung health and ways to combat these invasive pests.
Despite being one of the most common indoor allergens, many people are unaware of the ill effects of dust mites. While they don't bite, they can create breathing problems for those that suffer from allergies and asthma in addition to causing painful skin reactions.
As their name implies, dust mites thrive on skin cells, dander and pollen. In fact, thousands of dust mites can live on a single gram of dust and can invade all areas of your home, from mattresses and pillows to carpets and clothing.
How to Get Rid of Dust Mites
Dust mites are microscopic and it can be difficult to completely get rid of them. Instead, you should employ regular cleaning routines to combat them.
Regularly wash bedding and linens. Make sure to use hot water and a hot dryer.
Use a damp mop on floors and a dry cloth on shelves and countertops to remove dust.
Use a HEPA filter on vacuums to trap dust mites.
Choose plastic or wood blinds instead of fabric curtains.
In addition to regular cleaning, you can also help eradicate dust mites from your home with annual furnace cleaning. These troublesome pests can get into your heating system and be distributed throughout your whole home. With annual heating maintenance, you can help reduce the number of dust mites living in your home comfort system.
JPS Furnace is a family business and our uncompromising commitment to our customers' satisfaction has been a foundation for our success and what sets us apart from our competitors.
For a limited time, JPS Furnace is offering a 21 point tune-up for only $129!
Contact us for more information.
Connect with us on Facebook, Twitter and Instagram
for additional home comfort tips and advice!
Proudly serving the Calgary, Chestermere, Airdrie and Cochrane areas.