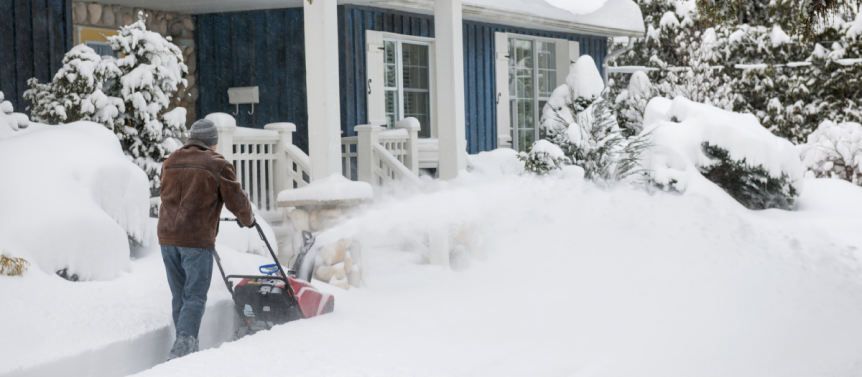 Start Preparing for Winter Storms
The Farmer's Almanac is predicting a colder than usual winter for the Prairies which means that Calgary could get some extreme winter storms this season. Be prepared for whatever Mother Nature throws our way with the following tips:
Ensure your home is stocked with all the necessities before a winter storm hits:
Shovels for clearing snow and salt for de-icing sidewalks and driveways
Flashlights, candles and matches – be sure to store these items somewhere accessible if the power goes out.
A 3-day supply of bottled water and easy-to-prepare, non-perishable food for every person in the household.
A complete first aid kit including: bandages, compresses and antiseptics
Extra medication or specialty items like diapers, baby or pet food
Battery powered or hand-cranked radio
Alternate fuel sources: cut and stacked wood if you have a fireplace or diesel, gas or propane for generators
***NEVER use outdoor, camping or BBQ equipment inside. Toxic fumes could be released into your home and always ensure you have a working smoke and carbon monoxide detector***
Always keep your car gas tank full and stocked emergency kit with the following items:
An extra set of mittens, hats, gloves and blankets
Bottled water and non-perishable food
Sand or kitty-litter to provide traction in the event you get stuck in the snow
Flares and flashlight
Basic first aid-kit
Some other important tips to remember:
Pipes can freeze during winter storms when the temperature falls below freezing. To prevent costly damage to your home, open a tap and keep a trickle of water coming through the faucet. One tap, farthest away from your water source will help prevent frozen pipes.
Make sure you have a family communication plan in place. You might not all be together when a winter storm hits and it's important you know how to contact one another, where to meet and what to do in the event of any emergency.
We pride ourselves in knowing who our customers are, what their specific needs are, and anticipating those needs before they are requested. Here at JPS, we are a family organization, and we serve families. Stay safe by being prepared for the winter season!
Contact JPS with any questions you may have, we're happy to help!