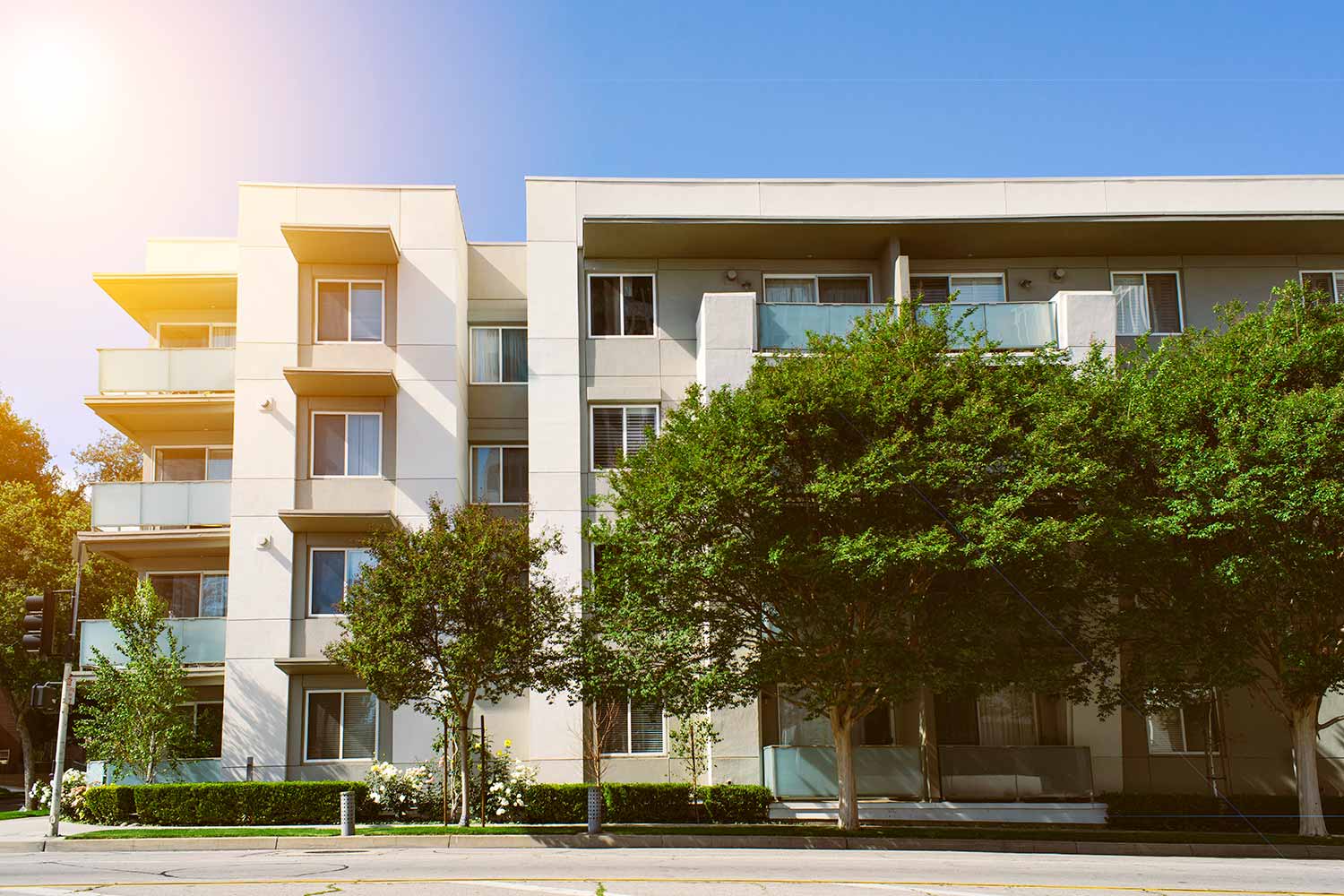 Your Complete Guide to Condo Air Conditioners
As temperatures rise in the summer, having a reliable air conditioner becomes essential, especially for those living in condos or apartments. Choosing the right air conditioner can make all the difference in keeping your condo or apartment comfortable in our Calgary summers. Take a look to learn about the various types of air conditioners suited for condos, how to select the ideal one, the functioning of air conditioning units in condos, determining the appropriate AC unit size, and common air conditioner issues faced by Calgarians.
What Kind of Air Conditioner should you get for your Condo?
Here are four primary types of air conditioners and their differences:
Central Air Conditioning: Central air is the most common type of AC in homes. It uses ductwork to cool your entire home, making it an excellent option for larger spaces but requires a more intensive installation if there is no existing ductwork.
Ductless Mini-Split Air Conditioning: Ductless mini-split air conditioning is a great option for condos without existing ductwork. Ductless has an outdoor unit and one indoor unit that can be mounted on a wall or ceiling.
Moreover, ductless air conditioning units for condos are known for their enhanced energy efficiency as compared to conventional central air conditioners. Unlike central units, ductless ACs don't lose energy through leaky ductwork, and their motors are more energy-efficient. Consequently, opting for ductless air conditioners can lead to significant monthly energy bill savings.
Portable Air Conditioning Units: Portable air conditioning units are a temporary solution that can be moved from room to room and have no installation requirements. This is  a good option for small spaces or those who only need occasional cooling.
Window Air Conditioning Units: Similar to portable air conditioning units in that they are ideal for smaller spaces and are easy to install. They can also be removed and stored during the winter months.
Window air conditioning units are a popular option for apartments, as they can be easily installed in a window opening and work by circulating cooled air throughout the room. The air gets cooled as it passes over a series of coils that are mechanically chilled, and then the cooled air is released back into the space, creating a comfortable environment. Warm air is expelled outside via the unit's exterior section. Window air conditioners come in various sizes and cooling capacities, making them a versatile option for various spaces.
However, potential disadvantage of using window AC units for condos is that there might be certain bylaws enforced by the homeowner's association or condo boards prohibiting the installation of any fixtures that could change the building's facade. In case the installation of a window AC unit causes any objections from neighbours, it is important to look into any building regulations beforehand.
How to Choose an Air Conditioner for Your Condo or Apartment?
When choosing an AC unit for your condo or apartment, consider these factors:
Size: Consider the size of your living space to ensure that your air conditioner is appropriately sized. An oversized air conditioner will waste energy and money, while an undersized unit will struggle to cool your space adequately.
Budget: Understand how much you are willing to spend on an air conditioner. Different types of air conditioners vary in price, with central air conditioning being the most expensive and portable air conditioning units being the least expensive.
Energy Efficiency Ratings: Evaluate the energy efficiency ratings of the air conditioner you are considering. Energy Star certified air conditioners are more energy-efficient and can save you money on your energy bills. As the cost of energy increases it may be wise to invest into a higher SEER model. You can see a greater savings on you're monthly energy bills.
Type: You should be able to determine which type of air conditioner best suits your needs based on the size of your space, your budget, and your energy efficiency preferences from the above points.
How Do You Size an AC Unit for a Condo?
Air conditioner sizing is measured in BTUs (British Thermal Units). To determine the appropriate size of your condo's air conditioner, you'll need to take into account factors such as the square footage of your space, the height of your ceilings, the size, age and placement of your windows, and the amount of insulation in your walls and ceiling. JPS Furnace & Air Conditioning can always assist you in selecting the right unit for your specific needs.
What Are the Common Issues with Air Conditioners in Calgary?
While air conditioning units are essential in Calgary's hot summers, they can also experience repair issues due to heavy usage. Here are a few common air conditioning problems faced by Calgarians:
Refrigerant Leaks: Leaks in the refrigerant lines can cause the air conditioner to blow warm air or cause the evaporator coils to freeze.
Dirty Filters: Dirty air filters restrict airflow and cause the air conditioner to work harder, leading to higher energy bills and reduced performance.
Faulty Wiring: Faulty wiring can cause the air conditioner to trip the circuit breaker or not function at all, leading to discomfort during hot days.
Frozen Evaporator Coils: The evaporator coils absorb heat from the air, but when they freeze, they can cause the unit to stop cooling the air.
Fan Problems: Fan problems can cause the air conditioner to blow warm air or not function at all.
Can I Install Ductless AC in a Condo?
Yes, ductless air conditioning systems, also known as mini-split systems, are an excellent option for condos. Ductless AC systems are versatile and can be installed in various places, making them ideal for condos that do not have ductwork. They are energy-efficient, easy to install, and provide targeted cooling to specific rooms. Additionally, ductless AC systems are quieter than central AC systems, providing a more peaceful environment in your condo.
Choosing the right air conditioner for your condo can make a significant difference in your comfort and energy bills. With the right size and type of air conditioner, you can keep your condo cool and comfortable during the hot summer months. Consider the factors mentioned above when selecting the best air conditioner for your condo.
At JPS Furnace & Air Conditioning, we provide award-winning service to Calgarians. With over 1700 five-star Google reviews, we are a trusted company for HVAC installations and repairs. We offer the Unit Replacement Lifetime Warranty, 14 Years Full Manufacturer's Warranty, and a 1-year parts and labor warranty on all repairs.
Visit our Calgary showroom or contact us to get a free quote and learn about our easy monthly payment options. Plus, don't forget to ask about our JPS Care Club for added peace of mind.