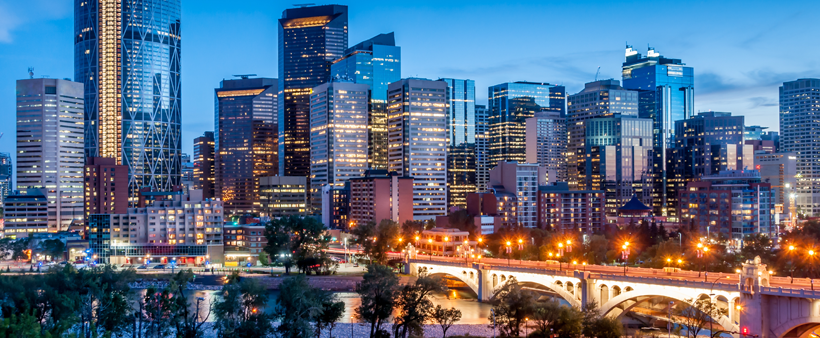 With 2018 only a few days away, many people in Calgary are still looking for a NYE event to attend. While some choose to stay home and celebrate with friends and family, if you're looking for some NYE events, there are a number of options available in the city.
Fireworks in Airdrie
At Ed Eggerer Athletic Park, there will be a stunning display of fireworks starting at 6:30 P.M. Go out and enjoy the display before heading to a party or dinner. Just remember that parking is limited on site, so walking or carpooling is recommended.
Zoo Year's Eve
The Calgary Zoo is hosting their annual Zoo Year's Eve, where you can enjoy ice skating, wonderland in the Enmax Conservatory and all the animal attractions. This family-friendly option is a unique way to ring in the new year.
The Trews
For those that want to rock in 2018, head over to the Deerfoot Inn & Casino to catch The Trews playing. Doors open at 9 P.M. and they take the stage at 11 P.M.
Calgary Flames
The Flames take on the Chicago Blackhawks at 7:00 P.M. on New Year's Eve. Take in the game and cheer on the Flames to a victory before heading out downtown to your favourite restaurant or bar.
However you plan to spend New Year's Eve, please remember to plan for a safe ride home at the end of the night. Carpool, use cabs or take advantage of the extended public transit hours to make sure everyone gets home safe and sound.
JPS Furnace wishes you a Happy New Year!
JPS Furnace & Air Conditioning is a family business and our uncompromising commitment to our customers' satisfaction has been a foundation for our success and what sets us apart from our competitors.
Connect with us on Facebook, Twitter, and Instagram for air conditioning tips, tricks, and advice!
Proudly serving the Calgary, Chestermere, Airdrie and Cochrane areas.