Come Visit Our Showroom
Answer some quick, simple questions and get a detailed estimate online, including installation options, grant information, and product details, in seconds.
Our brand new showroom is unlike anything else in Calgary or surrounding areas. With fully operational furnaces and air conditioners, you can finally EXPERIENCE your equipment before you buy it! With the quietest air conditioner in Calgary, you can compare side-by-side the real difference 55dB makes.
Have questions? Our expert staff can help answer any of your questions on a number of topics such as Furnaces, Air Conditioners, Hot Water Tanks, Tankless Units, Duct Cleaning, and more.
Learn more about our Showroom below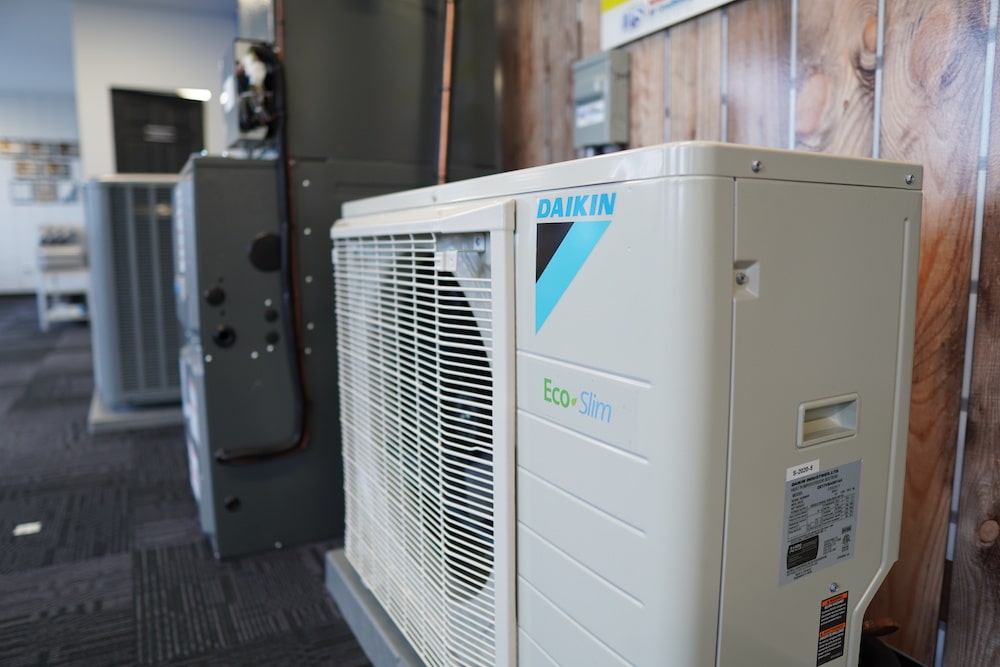 Hear Calgary's Quietest Air Conditioner
Air Conditioner Store Calgary
Nothing Else Compares Our Eco-Slim AC system offers a revolutionary, state-of-the-art air conditioning system and we are extremely excited to bring it to Calgary and surrounding areas. This system is more efficient, quieter, and smaller than anything else on the market, guaranteed. Combined with JPS Furnace & Air Conditioning's Signature LIFETIME warranty, you won't find a better package.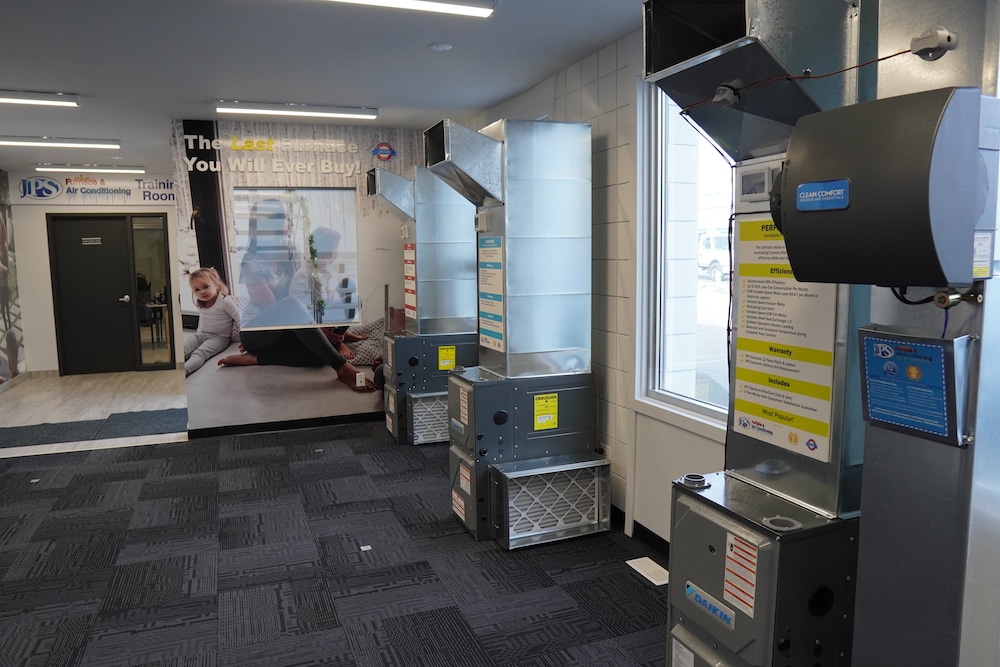 Experience Your Furnace System Before You Buy
Furnace Store Calgary
Our Showroom is 100% operational so you can experience what makes our products so unique. Come listen and see our different furnace and AC models. Learn about the differences between each model and have your questions answered by our expert staff.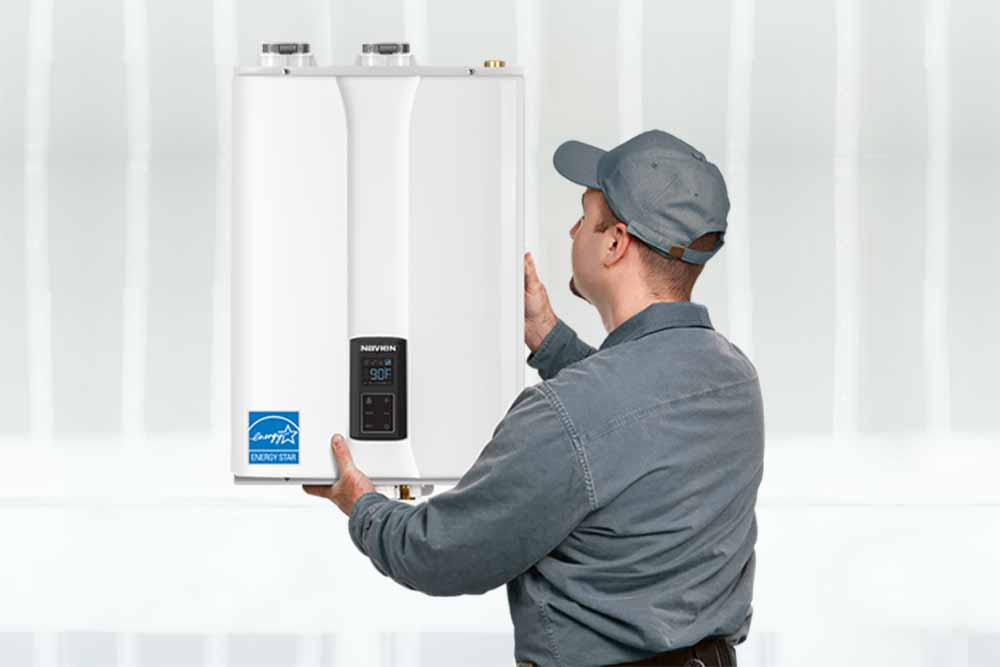 Do You Have Questions About Hot Water Heaters?
Tanks and Tankless Units
Come see our variety of Tank and Tankless models. See the difference in size between these models and learn more about what is best for your home. Ask our on-hand experts any questions before you buy. Feel more comfortable about what you are getting BEFORE you buy it.