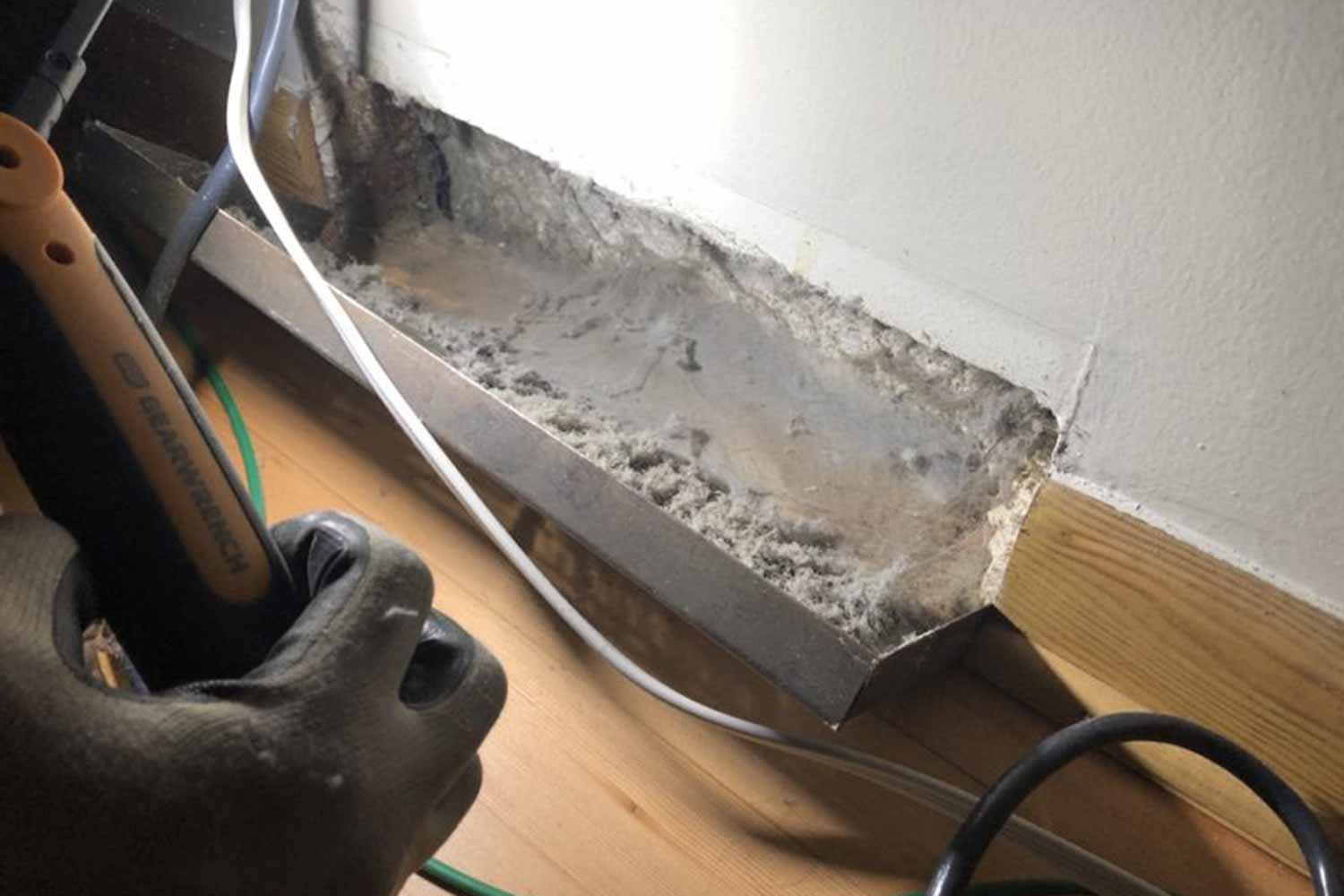 What Is the Average Cost of Duct Cleaning? (2022)
What is The Average Duct Cleaning Cost in Calgary
Duct cleaning is very important to have done on your home periodically. While some homeowners may get duct cleaning every year, most often every 3 years is a great recommendation.
Duct cleaning can rid your home's vents of construction dust and debris, as well as pet hair, dander, and any other particles that build up in your vents over time. Waiting too long for a duct cleaning can lead to build-up of moisture and mould inside of your vents, which can have negative impacts on your breathing. This is especially important if you have underlying respiratory problems.
How Much Does Duct Cleaning Cost in Calgary?
The average duct cleaning cost in Calgary is somewhere between $200 and $500; however, this is going to depend on many factors. Depending on your home, you could see prices as low as $100 and as high as $1000.
What Factors Influence The Price Of Duct Cleaning?
There are a few main factors that can change the price you pay for duct cleaning. These include things like the quality of the company you use and how many furnaces and vents your home has, as well as some add-ons that may not be included in the base price that companies advertise.
So, let's dive in.
Base Pricing
Most companies, including us here at JPS Furnace & Air Conditioning, will advertise their lowest pricing or starting-at price. This is usually the price of the most simple duct cleaning job. Most companies, for this price, will include the first furnace and somewhere between 8-12 vents.
See our Duct Cleaning Services
As each home has a varying amount of extras, the base prices are usually a bit lower than the average price.
Most times you will see base pricing advertised around $130-$200, but on most homes the final average price is usually closer to $200-$500.
Why Base Pricing?
Some homes are simple — they have 1 furnace and just a small number of vents. This pricing model makes sense to most companies and homeowners because it keeps duct cleaning affordable for those with this simple setup.
The extras that increase the price of your duct cleaning:
Extra Furnaces
Most times the second furnace is an additional cost. So if you have two furnaces in your home, expect to pay somewhere between $80 and $150, depending on if additional vents of the second furnace are included or not.
See our Furnace Products
Extra Vents
Most base pricing includes a set number of vents, and any extras above this have a price per vent. These prices vary but typically average somewhere between $8 and $12 per vent. A great thing to do before calling a duct cleaning company is to walk around your home and count how many vents you see on the floor. You can also count your return duct (i.e., typically the larger vents on the walls), as those will be cleaned out as well. These are also referred to as the cold air intake, which sucks the cool air in your home back into your furnace for circulation.
Dryer Vents
Cleaning out your dryer vent during your duct cleaning is quite a common practice. As the lint from your clothes can build up behind the dryer, it can also build up in the vent that goes outside. Some companies will charge extra for this as well, so be sure to ask when getting a quote. This can vary from $20-$60, on average.
Are Filters Included?
Some companies may give you a free filter with your duct cleaning, while others may offer more premium filters at a discount price. Either option can add a few dollars onto the price of your duct cleaning. Most times, however, filter pricing will be comparable to that of the big box stores.
Check out our article how often should you replace your furnace filters
Sanitization Add-Ons
Sanitation is another extra some companies offer with their duct cleaning services. Essentially, this is a disinfectant spray for the inside of your vents.
The Quality Of The Company
Not all duct cleaning companies are the same. Some companies only offer duct cleaning services, while other companies, such as us here at JPS Furnace & Air Conditioning, have it as an additional service offering on our furnace and air conditioning products.
This can be very important. As duct cleaning does not require any specific training, you may run the risk of an under-qualified technician potentially harming your furnace system.
This where having a qualified and highly rated company can give you some peace of mind with recommendations on your entire system, so that you are well protected in the future.
The Quality of the Equipment
Duct cleaning to each company varies in the quality of the tools they use. Some companies use lower quality products, with less suction or blowing power than top tier products, thus giving you a lower quality job. There are agitation tools, which essentially help dislodge buildups that simple air pressure can't get. Making sure the company you use has great products is important.
See our "Duct Cleaning Services"
Things to Keep In Mind When Hiring a Duct Cleaning Company
Check out a company's reviews before having them in your home. Usually, reviews are the best sign of a company's quality and commitment to their customers.
Keep in mind most advertised prices are lower than what the average cost will be
Most companies require all vents to be done in the home at once, so you may not have the option to only do one furnace.
Make sure that your cold air intake is part of your duct cleaning quote; some lower quality companies may skip this altogether as a way to save time and money.
Count your vents before calling to get a more accurate quote.
Save on Duct Cleaning Costs
If you are looking for a great deal on duct cleaning plus some extra bonuses, check out our Comfort Club packages. These services include complete protection for your home's furnace and AC systems, including free furnace and AC tune-ups annually, as well as great discounts on duct cleaning and much more.
See our comfort club or get a quote on Duct Cleaning Services 
How Often Should You Get Duct Cleaning?
This is going to depend largely on your lifestyle. If you have a busy household filled with kids and pets like dogs, you may want  to have duct cleaning services done more often as dog hair is one of the most common debris that can build up in your vents. A common time when homeowners invest in duct cleaning is after construction projects, as dust from saws and sanding typically makes its way into your vents.
The Clear Sign It's Time For A Cleaning.
A good rule of thumb to know when it is time for duct cleaning is to keep an eye on your furnace filter. If you find that your filter is becoming clogged and dirty long before its recommended replacement period, it is most likely a good time to invest in some duct cleaning services.
Answer some quick, simple questions and get a detailed estimate online in seconds.