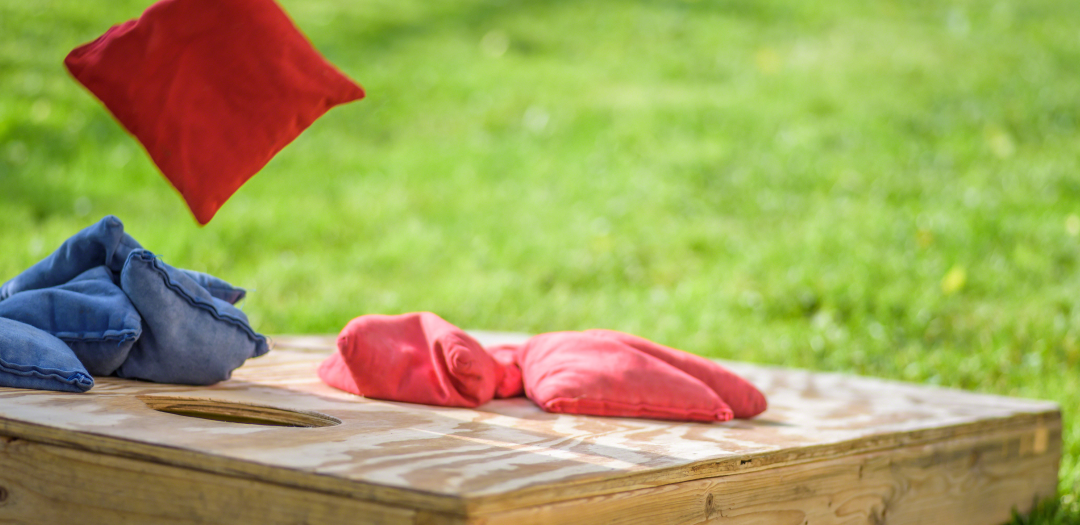 Best Backyard Lawn Games for the Long Weekend
The last long weekend of the summer is quickly approaching and many people are getting ready to head out to enjoy the cottage, an Airbnb or some good 'ol rustic camping. However, if you're staying local in the Calgary or Chestermere area, that doesn't mean you can't have a good time. Round up some friends and family and transform your backyard into a magical lawn game haven!
Cornhole
A classic backyard lawn game—cornhole is easy to learn, easy to play, easy to build and provides hours of enjoyment! If you're handy with even the most basic tools you can put together this backyard lawn game in almost no time; or hunt for end-of-the-season sales at any big box store to score your own cornhole game.
Twister
Always a fun game, Twister is even better when played outside. Grab some spray paint and recreate the Twister mat on your grass. Use the spinner from the indoor version and watch friends and family try to maneuver themselves into those Instagram-worthy Twister poses.
Jenga
Everyone has fond memories of playing the tabletop version of Jenga, but have you ever played the life-size version? The pieces, that are usually cut from 2×4's, can be a bit heavy—so watch your feet at you yell Jenga and the pieces come crashing down!
Water Balloon Dodge-Ball
If the sun is shining and you're looking for a way to cool things down, try playing dodge-ball. Just swap out the hard, plastic ball for water balloons! This low-cost, easy lawn game will be sure to put a smile on everyone's face.
The most important thing you need to enjoy your long weekend is friends and family!
JPS Furnace & Air Conditioning wishes you a happy and safe Labour Day!
JPS Furnace & Air Conditioning is a family business and our uncompromising commitment to our customers' satisfaction has been a foundation for our success and what sets us apart from our competitors.
Contact us today for any of your home comfort needs—we're always here to help!