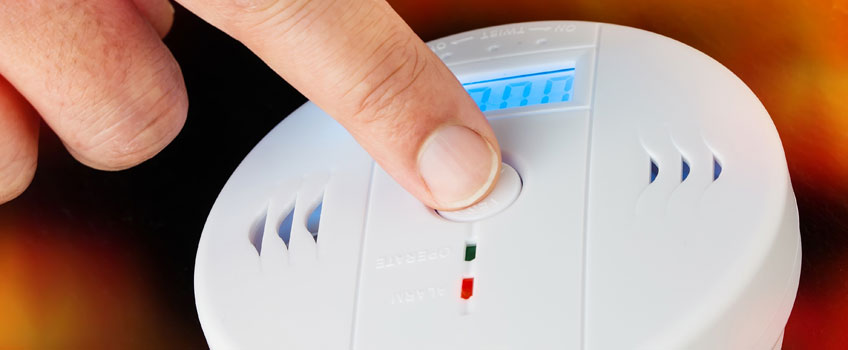 Please Check Your Carbon Monoxide Detectors and Smoke Alarms
Carbon monoxide is a colourless, odourless gas that kills Canadians every year. This silent killer is the leading cause of fatal poisoning in North America, but still, almost 40% of Albertans live in a household without a carbon monoxide detector.
The best way to protect your family against carbon monoxide is to have working detectors in your home. The City of Calgary offers the following guidelines for carbon monoxide detectors, and it's good advice for smoke alarms as well:
There should be at least one alarm on every level of your home, including the basement. Make sure that you can hear the alarm from bedrooms, and install additional detectors outside of sleeping areas if needed.
Test detectors once a month to ensure they're in good working order and replace batteries often.
Carbon monoxide detectors and smoke alarms do expire, usually after 5-10 years. Take note of when your alarms have to be replaced, and if you can't find the expiry date, it's always best to upgrade.
To prevent the buildup of carbon monoxide in your home, keep the following things in mind:
Make sure fuel-burning appliances are cleaned and inspected every year by professionals.
Make sure vents for the dryer, furnace, stove and fireplace are always clear of debris and snow.
Only use fuel-burning generators, grills and other outdoor equipment outside and away from windows, doors and vents.
Never run a car or vehicle inside your garage, even if the garage door is open.
The first week of November is Carbon Monoxide Awareness Week but spread the word to friends and family NOW to ensure there are working carbon monoxide detectors and smoke alarms in every home.
JPS Furnace and Air Conditioning is committed to keeping your family and home safe and comfortable.
Contact us if you have any questions or concerns.
Proud to serve the Calgary and Chestermere area.