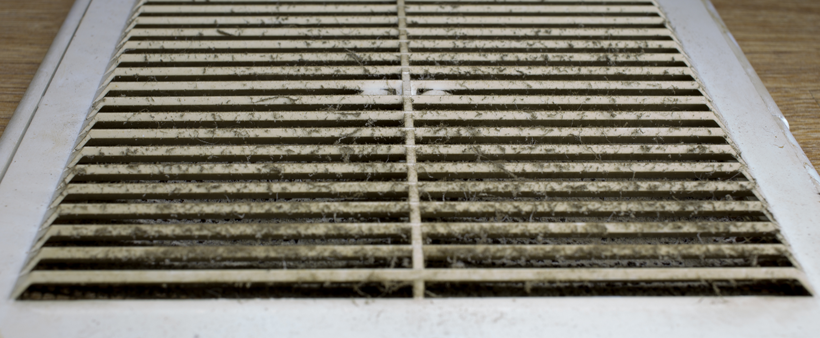 Improve Furnace Airflow This Winter
JPS Furnace wants to educate homeowners in the Calgary and surrounding region about some of the easier DIY ways to tackle common furnace problems. Previously, we highlighted ways to troubleshoot your furnace blowing cold air and now we tackle another frequent complaint from homeowners—restricted airflow. If you want to improve furnace airflow, there's usually one of two places to start.
Furnace Filter
As with most heating system problems, you should always check the furnace filter first. A dirty and neglected filter will get clogged and restrict the airflow through the whole system. This could cause less heated air to reach the room where you need it most. Most of the time, replacing the filter will drastically improve furnace airflow.
If your filter is clean, make sure that it's compatible with your heating system. People sometimes use HEPA (High Efficiency Particulate Air) filters in their furnace but don't realize that the heating system isn't designed to use a high efficiency filter. Using the wrong filter can severely restrict airflow and can cause damage to the equipment. Check your operation manual to see what type of furnace filter is recommended for your heating system.
Vents/Registers
Another common problem that restricts airflow in a room is blocked vents or registers. Sometimes a couch or a curtain can obstruct the flow, while other times there is a buildup of dust. Walk through your home and ensure that furniture or furnishings aren't accidentally blocking vents/registers and vacuum out any covers that seem dusty.
Most often, a homeowner can improve furnace airflow themselves. However, if you're still running into trouble, you can always call a professional heating specialist to diagnose your specific furnace problem.
JPS Furnace & Air Conditioning offers
8 a.m. to 8 p.m. Same Great Repair Rate
Contact us today to schedule your appointment.
JPS Furnace & Air Conditioning is a family business and our uncompromising commitment to our customers' satisfaction has been a foundation for our success and what sets us apart from our competitors.
Connect with us on Facebook, Twitter, and Instagram for air conditioning tips, tricks, and advice!
Proudly serving the Calgary, Chestermere, Airdrie and Cochrane areas.