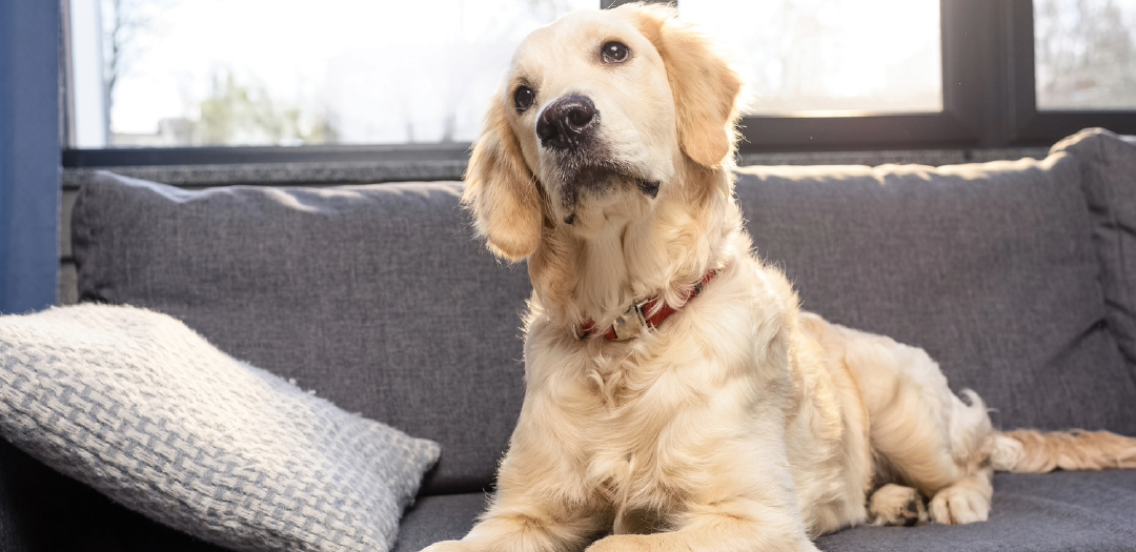 Keep a Clean Home…Even with Pets!
Pets are an amazing addition to our families. They provide love, laughter and companionship to many people in Calgary and Chestermere. Although we love our furry friends—it can be frustrating at times to try and keep a clean home. Here are our 5 tips to keep your home clean, even with our four-footed friends.
Keep Your Pet Groomed
One of the biggest pet complaints is how much they shed. Depending on the type of pet you have—you might have a little (or a lot) fur around your home. One of the best ways to keep a home free of fur is to brush them regularly. Brushing your pets weekly helps keep fur out of home and helps keep your pet healthy.
If possible, try to brush your pets outside—that way you won't have as much clean up inside when you're done.
Try to Keep Dirt and Mud Outside
If your dog or cat spends time outside, make sure to clean their paws before they come back in the house. Animals are fast and within a few minutes, your pet could spread dirt and mud all over your home.
Keep an old towel by the door, so you can quickly clean your pet's paws, or if you have the patience, teach them how to wipe their own paws on the mat!
Regular Furnace and Duct Cleaning
Beyond regular dusting and grooming, maintaining cleanliness in a pet-friendly home also involves keeping the furnace and air ducts clean. Over time, fur, dander, and other contaminants from pets can accumulate in the ducts, potentially affecting air quality and HVAC system efficiency. Regular furnace and duct cleaning ensures that the air circulating throughout your home is clean, fresh, and free from pet-related pollutants, making the living environment healthier for everyone, pets included.
Dust Regularly
Aside from fur, the biggest complaint about pets and home cleanliness is how to deal with the dander. Dander is the one of the biggest contributors to the dust that you find on every surface of your home. To help keep your home clean, make sure to dust often. A damp rag is all that's required to trap the dust on bookcases, shelves and desks.
Don't forget to check and change your HVAC filter. Homes with pets will probably need to replace filters more regularly as fur and dander are trapped in the filter preventing it from recirculating in your home.
For many of us, pets are part of the family and we gladly take on some extra cleaning tasks in exchange for the love our furry family members provide.
What's your best tip to keep your home clean?
Share with us on Facebook or Instagram!
JPS Furnace is a family business and our uncompromising commitment to our customers' satisfaction has been a foundation for our success and what sets us apart from our competitors.
Proudly serving the Calgary, Chestermere, Airdrie, Okotoks, Cochrane and surrounding areas.