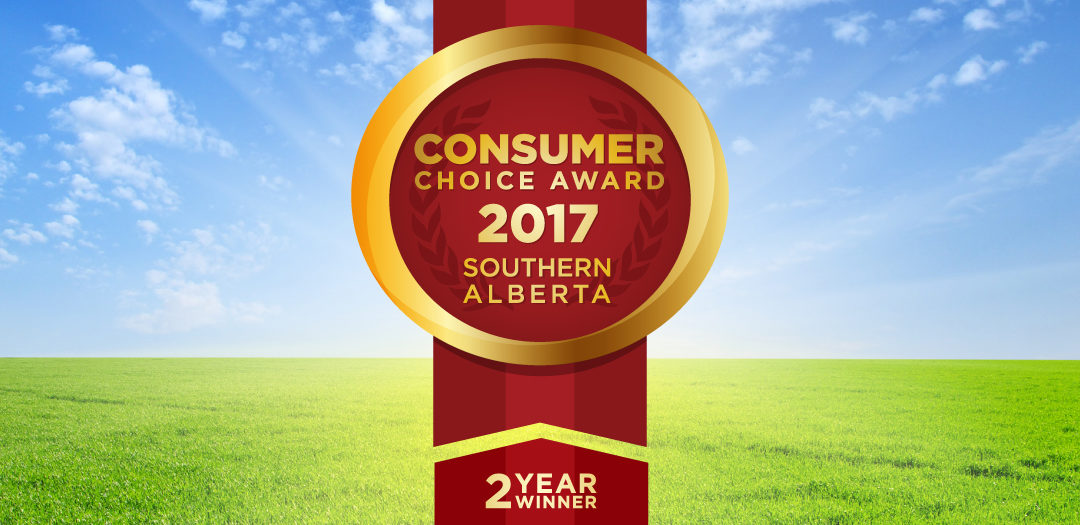 JPS Furnace & Air Conditioning is a 2017 Consumer Choice Award Winner
For the second year in a row, JPS Furnace & Air Conditioning is a recipient of Southern Alberta's 2017 Consumer Choice Award. We work hard to ensure each and every client always receives the highest level of customer service and we're proud to be recognized for our efforts.
The Consumer Choice Award was established in 1987 to recognize Canadian business excellence in small and medium-sized companies.They use a four-step ranking process to find and showcase the best businesses in cities across Canada and rely heavily on reviews and customer surveys. That means that this award is given by you—customers in Southern Alberta.
Our uncompromising commitment to our customers' satisfaction has been a foundation for our success. We're available 24 hours a day, 7 days a week, for emergency no heat service. When you call us for immediate furnace repair, you'll be able to speak directly with one of our friendly service representatives.
In addition, JPS Furnace is the only home comfort provider that offers an exclusive Satisfaction Guarantee. If you're not completely satisfied with the equipment we've installed, after one year, we'll remove the system and issue you a complete refund of the total purchase price.
Finally, we never subcontract our installation or other services. When you choose JPS Furnace as your heating and cooling specialists, you'll only have the most qualified technicians and specialists working in your home. We stand by our products, services and technicians 100%.
At JPS Furnace & Air Conditioning, we strive to go above and beyond for each and every one of our clients. We pride ourselves on getting to know our customers and be able to anticipate their needs.
Contact us today with any questions about your heating or cooling systems—we're always happy to help!
Read what our customers have to say about our level of service on Google Reviews and don't forget to follow us on Facebook, Twitter and Instagram!