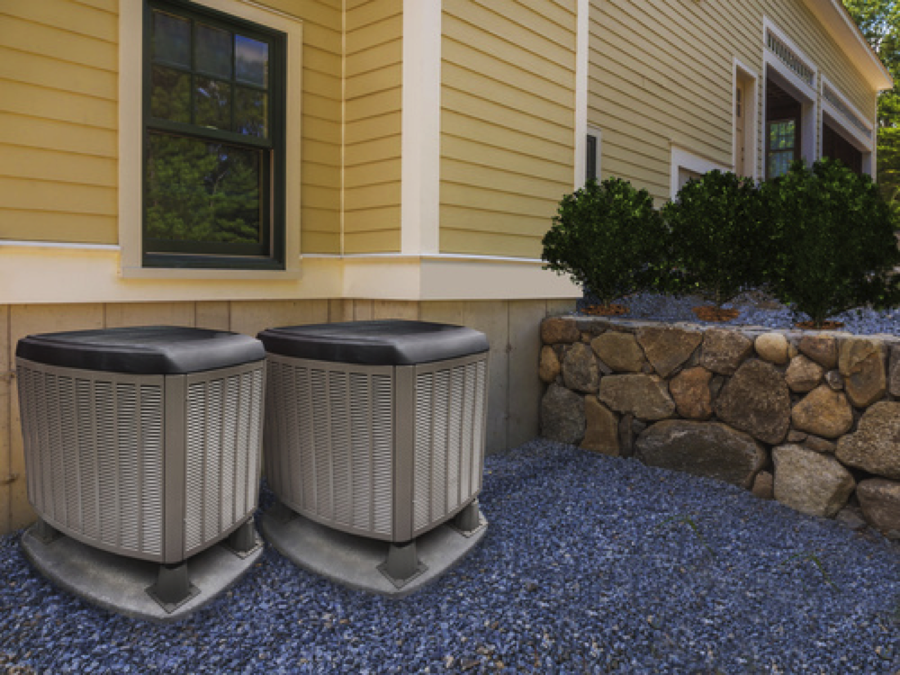 Keep Your Air Conditioner Condenser Safe while Improving Your Backyard!
Around this time of year, many homeowners start to think about backyard projects and all the improvements they want to make to their own private oasis. If you're looking to update the look of your backyard sanctuary, ensure that you're not putting your air conditioner condenser in danger during the process.
Many homeowners don't like the look of their AC condenser, even though it's an important part of the cooling process. In an attempt to hide the outdoor unit, we've seen some interesting and unique design ideas—but we've also seen how some of those cover-ups have created situations where the cooling system malfunctions or completely breaks down.
Let the Air Flow!
The most important thing to consider when designing around an air conditioner condenser is to allow sufficient airflow. Heat is expelled from the condenser as part of the cooling process and to prevent overheating, as exhaust needs room to escape. Make sure that any design feature you're creating allows your outdoor unit to "breathe" sufficiently.
Leave Space for a Technician
Remember that your air conditioner condenser should be inspected yearly and a certified AC technician needs to be able to access your outdoor unit for annual maintenance and emergency service. Installing a permanent structure that hinders a technician's access can create a safety hazard and could possibly result in service refusal. Always keep the immediate area around the outdoor unit clean and clear!
Be Mindful of Critters
Previously, we discussed ways to keep pests out of your heating and cooling system. Make sure you're not enticing squirrels or mice to take up residence in your air conditioner condenser with any of your backyard design choices. Shrubbery and plants should be placed away from your outdoor unit, and you should never install things like birdfeeders over or near your unit!
Make sure you're keeping your air conditioner condenser safe during backyard renovations this summer!
At JPS Furnace & Air Conditioning, our goal is simple: to give each and every customer the respect, service and care they deserve. Trust us with your next air conditioning repair, service or installation and see why we were awarded the 2016 Consumer Choice Award.