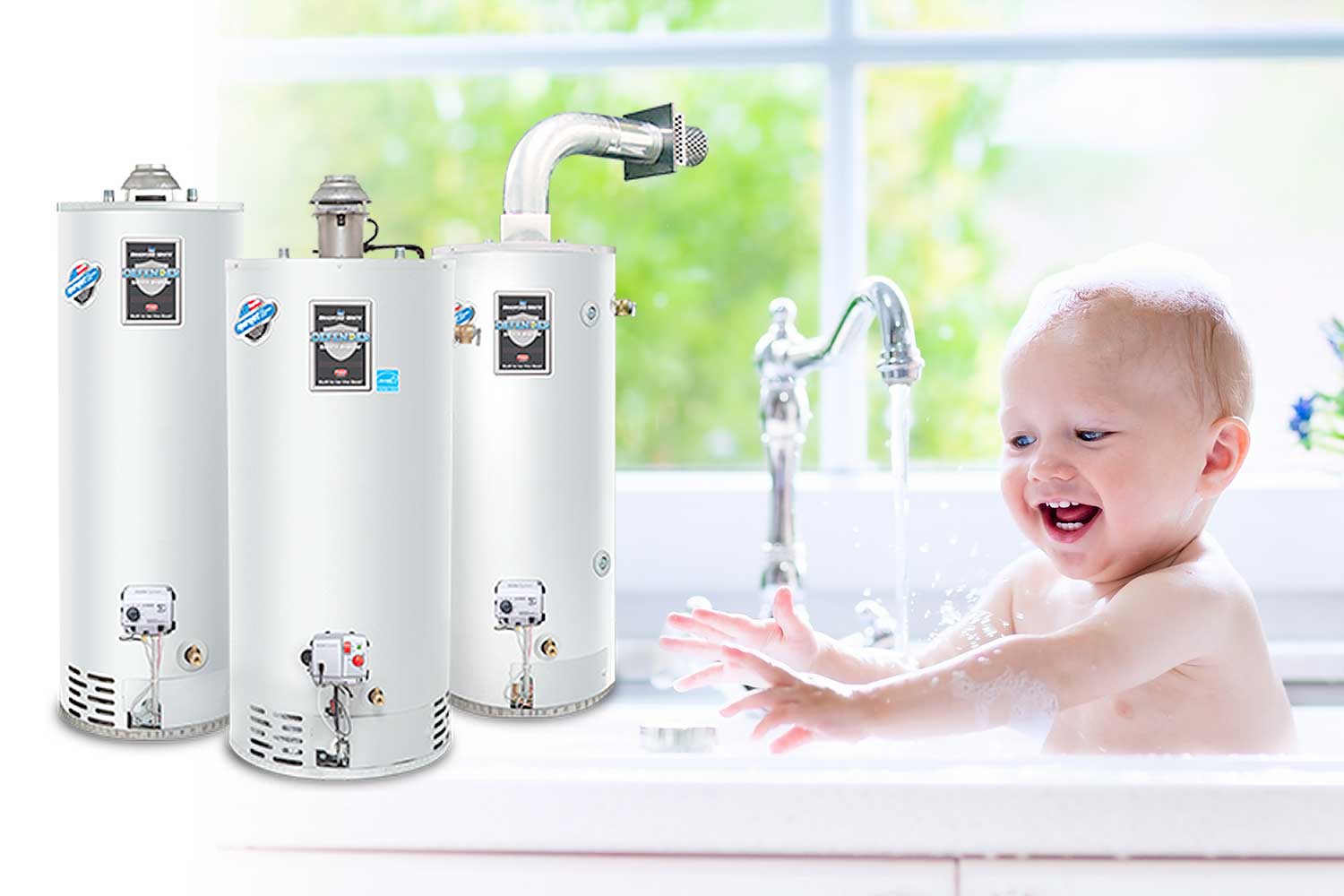 Tankless water heater vs tank water heater – which is better?
If you're in the market for a new water heater, the first question you might ask yourself is "Tank (traditional) or Tankless?"
Your first instinct might be to go the traditional route but is there another option that is more suitable and efficient for you and your family? In this article, we will explore these options and provide an in-depth overview of the benefits and drawbacks to best assist you in making your decision. A few things to consider as you read this comprehensive overview are size, energy efficiency and cost.
What are the benefits of a traditional water heater?
Traditional storage tank water heaters have a lower initial cost, which makes this option an appealing choice for budget shoppers. The installation is also easier, and the overall unit is simpler than tankless varieties, resulting in less costly maintenance and repairs.
For some, a drawback of a traditional water heater could be the size of the unit. They take up a great deal of space! They can also be less durable than the tankless counterpart.
At JPS Furnace & Air Conditioning, we offer hot water tanks in a variety of sizes and styles. This includes 40 gallons, 50 gallons, and 75-gallon Bradford White tanks. We also carry these units in both natural draft and power vent variations. And some of the models we sell include the Patented Hydrojet® Total Performance System which greatly reduces sediment build-up. Less sediment helps to lengthen the life of the water heater.
What are the benefits of a tankless water heater?
Tankless water heaters provide consistent and endless hot water with dual stainless steel heat exchangers. This means hot water on demand! And if you are limited on space, the tankless water heater is up to 80% smaller than tank water heaters. But don't let its smaller size fool you! Tankless water features are known for their efficiency.
An added bonus! The tankless water heaters sold at JPS Furnace & Air Conditioning are equipped with ComfortFlow® which eliminates a sudden blast of cold water during your hot shower!
One of the pitfalls of tankless water heaters: the initial cost up front is higher than the traditional route, however the long-term savings could be worth the investment! According to the United States Department of Energy, tankless water heaters can be 24%–34% more energy efficient than conventional storage tank water heaters. They also estimate that homeowners save approximately $100 per year on energy costs by choosing a tankless water heater versus a tank model. Further to this, tankless water heaters typically have a longer life expectancy than traditional water heaters which further offsets the initial cost.
Compare our hot water options here.
Why Buy Your Water Heater at JPS
At JPS, we provide one of industry's strongest warranties and we include our JPS Signature AfterCare Club which includes 6 years of coverage for parts and labour. And we take our time to be sure that working with us is easy and stress-free. We take pride in our work and that is shown in our award-winning services. With over 1,500 5-star Google reviews for service and professionalism, we guarantee our work, our products, and our service and we always strive to be the absolute best!
If you are still not sure which type of water heater is best for you (or perhaps you've already decided!) contact the experts at JPS to make an appointment. We will give you the best expert advice and help you make the best decision!