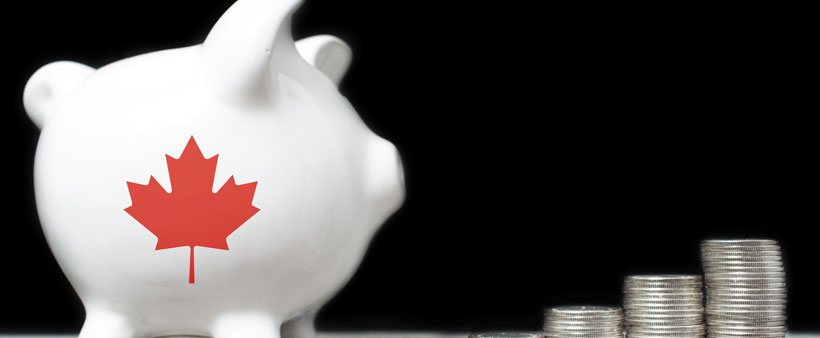 Alberta Furnace Rebates | Complete Savings Guide
See Also…
1. How Much Does A Furnace Installation Cost In Calgary?
2. Do High Efficiency Furnaces Run More Often?
3. How Much Does It Cost To Run A High Efficiency Furnace?
4. Should My Thermostat Be Set To "On" or "Auto"?
Energy Efficiency Alberta | Furnace Rebates
As of 2018 and through 2019, Alberta is stepping up their game with all new rebates on a variety of home renovations including
Furnace Rebates (Expired 2019)
Thermostats (Expired 2019)
Tankless hot water heaters (Expired 2019)
Refrigerators
Bonus $500 Rebate Program (Expired 2019)
Offering consumers tons of savings on a variety of different home upgrades. Not only do these rebates help you save a few extra dollars on the cost of renovations they help push homeowners to use less energy in their home ultimately save on monthly energy bills.
In our list below we will talk about each of the rebates you can save money on, as well as at the end we will talk about a bonus rebate program that isn't advertised by Energy Efficiency Alberta, but can put $500 dollars back in your pocket. 
Alberta Furnace Rebates
Efficiency Alberta is offering $75 on each new furnace you upgrade that has an ECM motor. An ECM motor is an electronically communicated motor that offers improved efficiencies and ultimately saves you money on your home energy bills.
Is there a rebate for a new furnace in Alberta?
Yes, If you upgrade your home with a ECM Furnace you can see get a rebate of $75 per furnace. If your home has two furnaces you can upgrade both and see a total of $150 back in your pocket.
Total rebates on furnaces are limited to two per house*
Rebate #1 = $75 Rebate on Furnaces that come with ECM's (electronically communicated motors)."
Plus switching to a furnacae with an ECM can save 15% of your electricity use according to Energy Efficiency Alberta.
As 2019 Consumer Choice Winner and Homestars best of 2019, JPS Furnace & Air Conditioning offers unbeatable furnace packages with Lifetime Unit Replacement Warranties and Inlcuded Maintenance.
These new furnace incentives are available on almost all of our best-in-class high-efficiency furnaces. See them Here.
Energy Efficiency Rebates on Thermostats
On top of the $75 rebate on ECM Furnaces there is also a $75 rebate on smart thermostats.
These thermostats have the ability to properly schedule your HVAC system throughout the day to get the absolute most savings out of your monthly bills.
Scheduling to have your furnace system to run when your home and have it off when you're away are just some of the many savings you can see with a Smart Thermostat.
Rebate #2=$75 Per Smart Thermostat
Just like the furnaces this rebate has a limit of 2 per customer, however it can rack up another $150 in your pocket.
You Can See The Eligible Thermostats below:
How Much More Can I Save With Rebates?
The rebate itself that is offered by Energy Efficiency Alberta is only $75 which is relatively low when you see the average costs of furnaces in Calgary. This can go up to $300 with two furnaces and two thermostats.
However, the 15% savings per month on an ECM motor definitely adds up way beyond that small upfront rebate.
Rebate/Savings #3
At JPS Furnace & Air Conditioning our High-Efficiency ECM Furnaces can save you up to $1,800 with a new installation. This includes annual maintenance, the best warranty in Calgary, top-rated services and high-efficiency furnaces that are up to 98% efficient.
How You Can Save $500 With Alberta Furnace Rebates!
As we said above this is the secret savings that not everyone knows about, and it may not last much longer. Under the new alberta provincal government, they plan to scale back this program and potentially end it. So act sooner than later for this savings.
Efficiency Alberta offers a Home Assessment Rebate for $500!
What this is, is a complete audit of your home energy effiency, Not just your home's furnace.
This measures your windows, roof, HVAC system amongst others to give you a report on how efficienct your home is.
When they are all finsihed, they give you a claim number, you give that to us and when we are finished with the replacement of your old furnace, we claim it for you and you receive a cheque for $500 bucks.
They also offer more rebates if you decide you want to do more renovations.
If you are looking for more information Contact Us Here.
How Long Will The Furnace Rebates Last?
Under the new provincial government that recently got elected, they have hinted at removing the Energy Efficiency Alberta program altogether. As of right now, there is no specific date as to when this may be scaled back.
All we know is that if you want to guarantee you get these significant rebates it's best to start sooner than later.
If you want to learn more about our award-winning service and Lifetime Warranty, visit us here.
What Is Energy Efficiency Alberta?
Energy Efficiency Alberta (EEA) is a new Government of Alberta agency that is dedicated to helping the province save energy. The agency was born out of the Climate Leadership Plan and released their four initial programs to Albertans in the spring of 2017.
Energy Efficiency Alberta Savings Programs
Every Albertan is eligible for this program, whether you own your own country home or rent a condo in downtown Calgary. An EEA installer will walk through your home and offer energy efficient products — at no charge — to increase your overall efficiency. LED bulbs, high-efficiency showerheads, faucet aerators and advanced power bars are all examples of products that you could receive.
The second initiative of the EEA is to provide online rebates on certain energy-efficient appliances like refrigerators, washing machines, and smart thermostats. Additionally, they are offering home improvement rebates that can allow Albertans to save on new home insulation or windows to increase overall efficiency.
For those that own businesses, the EEA is encouraging organizations to replace lightings, water heaters and HVAC (Heating, Ventilation, and Air Conditioning) units with high-efficiency equipment.
Looking toward the future, the EEA is rewarding those that want to use renewable energy by offering a rebate on the installation of a solar photovoltaic (pv) system.
At JPS Furnace & Air Conditioning our uncompromising commitment to our customers' satisfaction has been a foundation for our success and what sets us apart from our competitors.
We have been Consumer Choice Winner 4 Years in a Row!
Connect with us on Facebook and Instagram for air conditioning tips, tricks, and advice!
Proudly serving the Calgary, Chestermere, Airdrie and Cochran areas.