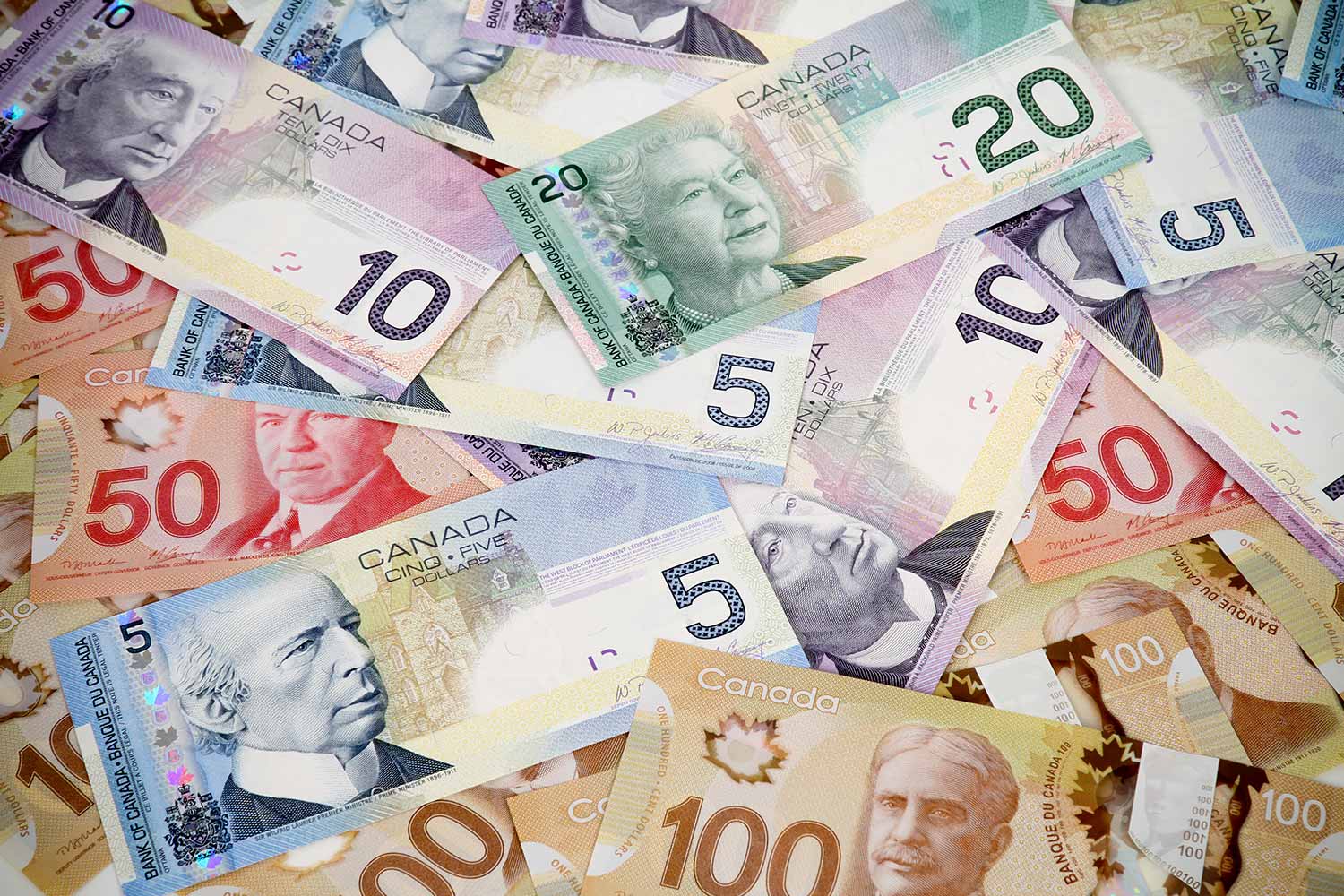 How Much Does A Furnace Replacement Cost in Calgary? | Updated 2023
In this comprehensive article, we cover all the factors that impact the costs associated with upgrading a furnace for your home in Calgary & Area.
After this article, you should be prepared with the knowledge needed for your next replacement.
Feel free to jump ahead with the points below.
What is the cost of a new furnace replacement in Calgary?
What is the average cost of a high-efficiency furnace?
Why do furnace costs fluctuate thousands of dollars?
What factors influence the price of a new furnace?
What we recommend when purchasing a new furnace.
Some other helpful articles to check out:
If you are looking for a professional furnace replacement in Calgary or surrounding area with an industry leading warranty backed by thousands of happy customers. Check out our furnace replacement services below.
In Calgary, winters simply suck…
Waking up to below -30 degrees temperatures with layers of ice on your windshield to scrape off and seeing peak energy bill costs in the coldest months.
Very few people enjoy it.
Having a high-efficiency furnace to keep your home warm is essential to prevent pipes from freezing and lower your monthly energy costs.
So if your furnace is starting to show its age and you're looking to reduce your home energy costs you may ask the question…
How Much Does A Furnace Replacement Cost In Calgary in 2023?
The average cost for a new high-efficiency furnace replacement in Calgary is between $5,500 and $8,500 on average, including installation. This number can vary on a number of factors including furnace brand, warranty, add-ons, and the company chosen to install the furnace.
We will discuss all of this shortly.
What About The Average Cost Of A High-Efficiency Furnace?
Nowadays, all furnaces sold in Canada are required to be high efficiency. That means every furnace should have a minimum AFUE rating of 90% or higher, up to a maximum of 98.5% AFUE.
In simple terms this means that for every 1 dollar spent on energy, 90-98.5% is used to produce heat leaving 1.5-10% in wasted energy depending on the furnace purchase.
Now as you may find out as you research different furnace companies, is that each have their own price range and products.  Some start low from four to five thousand and others can go upward of seven thousand dollars or higher.
What worries most consumers is that these prices vary thousands of dollars, and they begin to have a hard time trusting what each HVAC company says. This is completely normal as there are many factors that can influence what the final furnace replacement cost is for you.
Why Do The Cost Of Furnace Systems Fluctuate So Much?
Seeing the difference in prices simply begs the next question. Why? There are many different reasons that these prices can change so dramatically but we will outline some of the most important factors.
What Factors Influence The Price Of New High-Efficiency Furnace?
The Furnace Brands Being Sold.
Companies will offer their choice of Furnace manufacturer for different reasons and just like any competitive industry, some are made far superior than others.
This is a big factor for price.
There are some big names out there such as Daikin, Lennox, Goodman and Carrier but they all provide a varying difference in quality (efficiency, lifespan), warranty and cost.
Higher efficiency furnaces result in less wasted spend on your electricity bills and more savings overall on those extremely cold winter months.
At JPS Furnace & Air Conditioning we mainly provide Daikin products for our Air Conditioners and Furnace Replacements.
With over a decade operating in Calgary we have seen and repaired a wide variety of brands, in fact in our early days we had used different brands than we do today which brings us to why we choose Daikin for our furnaces.
Daikin is considered a premium product line and comes with the best warranties. (14-year parts & labour, lifetime unit replacement warranties etc) and to us, it's the best product on the market when it comes to furnaces and air conditioners.
We want to be sure you receive the best possible experience and the products we use are definitely included in that. There are some good furnace brands on the market but for the included warranties, maintenance packages and savings these 98% efficiency furnaces have to offer it is hard to compare.
Back to the Cost of A Furnace Replacement In Calgary…
Company Overhead
Like any business, each has their own set of operational costs including labour, rent, vehicles, products, marketing and so on. This, of course, is not something you can simply ask a company, but it can change how they price their packages in order to stay competitive or profitable.
The Size Of Your Home Affects The Furnace Cost.
There is no one size fits all for furnaces in your home. The bigger your home, the bigger the unit you will likely need to maintain the temperature. British Thermal Units (BTU) are the units used to measure what size furnace and heat output you will need for your home.
Now keep in mind what is classified as a 60,000 BTU can be very different in efficiency than another 60,000 BTU Furnace, as we will discuss next.
Different Types Of Furnaces Can Affect The Cost You Pay Up Front and on Monthly Energy Bills.
Not all furnaces are created equal and as they become more efficient they operate differently. There are generally a few types of furnaces. Two-Stage, Two-Stage with an (ECM) and a Modulating Furnace. Each will have similar BTU's but can range in energy savings for your home electricity bills.
According to Energy Efficiency Alberta "Purchasing a furnace with a high-efficiency motor (electronically commutated motor or ECM) can save 15% of your electricity use."
That's big savings when you consider your energy bills over the lifetime of a furnace unit. As you move up to what is known as a modulating furnace, you'll see the efficiency ratings typically in the high 90's%. Our most efficient furnaces operate at 98% efficiency giving you peace of mind that your energy expenses are not being wasted.
See: Do High-Efficiency Furnaces Run More Often?
This is where having a home comfort advisor come out to your home and provide you with an accurate quote can help. Bigger isn't always better. Putting in the wrong size furnace or an improper replacement in your home can cause many different issues. These range from cold spots to having your furnace to cycle off and on continuously which is going to rack up your energy bills and cause the furnace system to require maintenance sooner.
It's always best to get a quote from a home comfort advisor who can help you assess your home's needs.

What's The Average Cost Of A Furnace?
Now let's jump into average furnace replacement cost you could see.
For a very low-end furnace, you could see costs around $5,800-$7,200. Typically, these are on the lower quality side and don't provide the best value for the dollar when you look at efficiency, the lifespan of a unit and included furnace & part warranties.
As you move up to mid-tier and premium models these prices start around $7,200 and up to about $8,500 depending once again on the size of your home and high-efficiency units.
As you move up in quality you'll see the huge benefits that they can bring. Quieter operation as well as saving you potentially half the operational costs each month. Take this and multiply it by the lifespan of your unit and you can see why quality really makes a difference and the price you may pay upfront is only a fraction of the total costs of a unit over time.
So, although you may see a higher cost up front this can actually save you significant costs long term and also on your monthly bill. What benefit does a furnace have if, in the coldest months of the year, operational cost eat your wallet?
Annual Fuel Use Efficiency (AFUE) Rating
The Canadian government currently mandates that all furnaces have a minimum 92% AFUE rating; however, there are heating systems that offer higher savings and efficiencies. It's important to pick the right AFUE rating for your home—because the higher the efficiency, the higher the cost savings.
What About The Average Cost Of A Furnace Replacement?
If you're looking at a replacement of your previous furnace this can change the price but it shouldn't be a drastic change.
Typically, there is a flat rate for the removal of your old unit. We include the replacement in our costs so there are no additional costs but always check with your HVAC company that this is the case. This includes removing and recycling the unit itself and everything else that comes with the process including gas lines and any permits necessary.
When a home comfort advisor comes to your home they can more accurately assess your current situation and move forward from there.
What We Recommend When Seeking A New Furnace
1) Go With Your Gut and Get Another Quote If Needed.
Depending on where you live prices can change year to year and season to season. We have outlined some rough estimates in the Calgary, Chestermere, Airdrie, and Cochrane areas, but these are always changing depending on the products each company uses and other external factors.
There are many great companies in Calgary and surrounding areas, so likely you can trust what each company says but if you feel uncomfortable or unsure, getting a second quote is always an option, but likely a company with a good reputation and reviews should give you confidence in the decision you make.
If you call a heating and cooling company and they provide you with a quote for a new furnace over the phone—that should give you pause. In order to provide a true and accurate cost estimate, a certified professional has to come to your home.
2) Do Your Research On The Products Each Company Provides
Before deciding on a company be sure the products they are selling are of equal or greater quality.
The quality of the replacement is only as good as the unit that it is being replaced with. The same statement works in reverse.
There are many great companies that may be offering lower quality products. At the end of the day, you want to be sure the products, furnace company and manufacturers support your needs. Another great reason we work so closely with our Daikin Manufacturers.
3) Look For Reviews On Service
Great products come with great service right? Not exactly… having the right experts help advise you and guide you throughout the process is extremely reassuring that everything exceeds your expectations. Not only does the replacement matter but so does the consistent customer service that comes long after your furnace replacement.
This is why at JPS Furnace & Air Conditioning we are extremely proud of our reputation and consistently exceeding our customers' expectations. Not only do we support you through your furnace replacement but we also offer annual maintenance and lifetime unit replacement warranties. This helps us maintain our near perfect 5-star ratings with over 1,800 amazing reviews across the web and more each day.
4) Ask Around
Another great way to be sure you contact the right companies is to simply ask around. A friend's suggestion is often one of the most trusted opinions you can get.
5) Make Sure You Feel Comfortable The Entire Time and Everything Is Clear
Being comfortable with the prices, process and people can give you peace of mind. Making sure that you are completely aware of the entire cost and process helps prevent any hidden costs or additional costs that may not be known right away. Trust your gut and make sure you are ok with everything moving forward but remember when it comes to a poor functioning furnace or a broken furnace, cold weather can cause other damage to your home with frozen pipes etc.
6) Watch Out For "Starting At" Prices
When getting a quote be sure that you have a specific cost on paper. Much of the advertising on the market include "starting at costs". These are almost always going to be lower than the actual final cost. This is why getting quotes is always the best approach to an accurate cost for your home's needs. Low costs typically are lower quality products, little to no warranties and low efficiency.
Learn More about The Cost To Run Your High-Efficiency Furnace In Calgary and Area
JPS Furnace & Air Conditioning
We offer 98% efficiency furnaces and the best 14 year warranties in Calgary including lifetime replacement warranties. If you are looking for quote on a high-efficiency furnace in your home contact us today
Don't forget to follow us on Facebook, Twitter and Instagram!