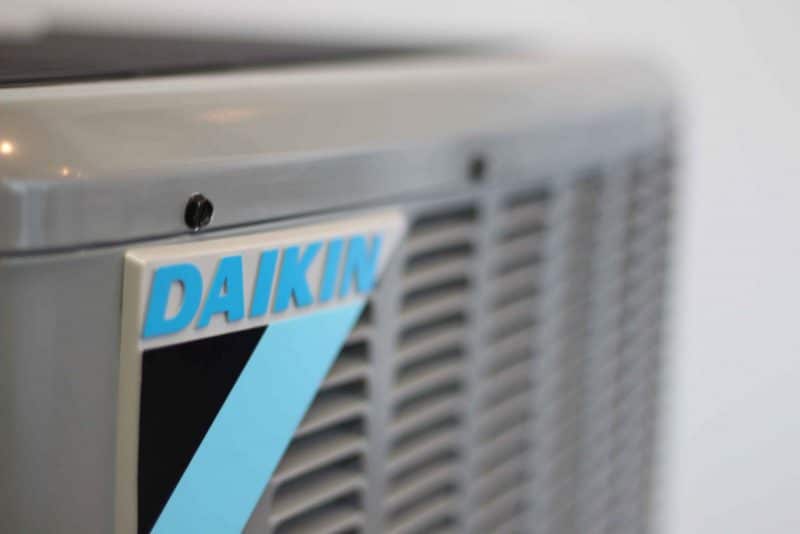 How Much Does An Air Conditioner Cost in Calgary?
See Also…
1.1 What Temperature Should My Central Air Conditioning Be Set At?
1.2 What Does Seer Mean For An Air Conditioner?
1.3 Why Is My Outside AC Unit Not Turning On?
1.4Should My Thermostat Be Set To "On" or "Auto"?
How Much Does An Air Conditioner Cost in Calgary?
In Calgary, winters simply suck…
They are super cold and very few people like scraping ice off their windshield, but we make up for it with our hot summers.
It's not uncommon to see temperatures above 30 degrees Celsius. Which sparks Calgarians getting quotes to find out the costs of purchasing an air conditioner.
The last few years have been especially hot for weather so we decided to create this article to explain everything you need to know about air conditioner costs in Calgary before buying your next AC.
What Is The Price for An Air Conditioning System In Calgary?
Now as you may find out as you research different air conditioning companies that each have their own price range. Some start low from two to three thousand and others can go upward of seven thousand dollars.
What worries most consumers is that these prices vary thousands of dollars, and they begin to have a hard time trusting what each HVAC company says.
This is completely normal as there are many factors that can influence what the final central air conditioner cost is for you.
Why Do The Cost Of AC Units Fluctuate So Much?
Seeing the difference in prices simply begs the next question.
Why?
There are many different reasons that these prices can change so dramatically but we will outline some of the most important factors.

What Factors Influence The Price Of An Air Conditioner?
The Air Conditioner Brands Being Sold.
Companies will offer their choice of air conditioner manufacturer for different reasons and just like any competitive industry, some are made far superior than others.
This is a big factor for price.
There are some big names out there such as Lennox, Goodman and Carrier but they all provide a varying difference in quality (efficiency, lifespan) and cost.
Higher efficiency air conditioners result in less wasted spend on your electricity bills and more savings overall plus they can run significantly quieter.
At JPS Furnace & Air Conditioning we mainly provide Daikin products for our Air Conditioners and Furnaces.
With over a decade operating in Calgary we have seen and repaired a wide variety of brands, in fact in our early days we had used different brands than we do today which brings us to why we choose Daikin.
Daikin is considered a premium product line and comes with industry leading warranties. (12 year parts & labour, lifetime unit replacement warranties etc) and to us, it's the best product on the market.
We want to be sure you receive the best possible experience and the products we use are definitely included in that.
Now we try not to be biased and JPS Furnace does provide other products for our ductless air conditioner systems which provide fantastic alternatives.
Back to the Costs of Air Conditioners…
Company Overhead
Like any business, each has their own set of operational costs including labour, rent, vehicles, products, marketing and so on. This, of course, is not something you can simply ask a company, but it can change how they price their packages in order to stay competitive or profitable.
The Size Of Your Home Affects The Cost Of The Air Conditioner.
There is no one size fits all for air conditioners in your home. The bigger your home the bigger the unit you will likely need to maintain a cool temperature in your home.
See: What Temperature Should My Air Conditioner Be Set At?
This is where having a home comfort advisor come out to your home and provide you with an accurate quote can help.
Bigger isn't always better.
Installing the wrong size air conditioner in your home can cause your ac unit to cycle off and on continuously which is going to rack up your energy bills and cause the central air conditioner system to require maintenance sooner.
It's always best to get a quote from a home comfort advisor who can help you assess your home's needs.
What's The Average Cost Of An Air Conditioner in Calgary?
Now let's jump into average costs you could see.
For a very low-end air conditioner, you could see costs up to $5,000. Typically, these are on the lower quality side and don't provide the best value for the dollar when you look at efficiency and the lifespan of a unit.
As you move up to mid-tier and premium models these prices start around $5,000 and go upwards of $12,000.
As you move up in quality you'll see the huge benefits that they can bring. Quieter operation as well as saving your potentially half the operational costs each month.
Take this and multiply it by the lifespan of your unit and you can see why quality really makes a difference.
So, although you may see a higher cost upfront this can actually save you significant costs long term and also on your monthly bill. What is the point of having an Air Conditioner if it costs you too much to run?
What About The Average Cost Of An Air Conditioner Replacement?
If you're looking at a replacement of your previous air conditioner this can change the price but it shouldn't be a drastic change.
Typically, there is a flat rate for the removal of your old unit. This includes draining all of the refrigerant, removing and recycling the unit itself, and everything else that comes with the process.
When a home comfort advisor comes to your home they can more accurately assess your current situation and move forward from there.
What We Recommend When Seeking A New Air Conditioner
Depending on where you live prices can change year to year and season to season.
We have outlined some rough estimates in the Calgary, Chestermere, Airdrie, Cochrane areas but these are always changing depending on the products each company uses and other external factors.
You'll notice that most companies will give you a guaranteed time frame on your quote.
This gives you enough time to weigh out your options on different companies, products and value that each can provide and make a decision which is right for you.
Do Your Research On The Products Each Company Provides
Before deciding on a company be sure to make sure the products they are selling are of equal or greater quality.
There are many great companies that may be offering lower quality products.
At the end of the day, you want to be sure the products and manufacturers support your needs. Another great reason we work so closely with our Daikin Manufacturers.

Look For Reviews On Service
Great products come with great service right?
Not exactly… having the right experts help advise you and guide you throughout the process is extremely reassuring that everything exceeds your expectations.
Not only does the installation matter but so does the consistent customer service that comes long after the installation.
This is why at JPS Furnace & Air Conditioning we are extremely proud of our reputation and consistently exceeding our customers' expectations.
Maintaining our almost perfect 5-star rating with over 600 amazing reviews across the web and more each day.
Reach out today for your Free Air Conditioning Installation Quote.
Ask Around
Another great way to be sure you contact the right companies is to simply ask around. A friend's suggestion is often one of the most trusted opinions you can get.
Make Sure You Feel Comfortable The Entire Time and Everything Is Clear
Being comfortable with the prices, process and people can give you peace of mind.
Making sure that you are completely aware of the entire cost and process helps prevent any hidden costs or additional costs that may not be known right away.
Trust your gut and make sure you are ok with everything moving forward but remember AC season picks up fast and booking times increase as the weather warms up.
Watch Out For "Starting At" Prices
When getting a quote be sure that you have a specific cost on paper.
Much of the advertising includes "starting at costs".
These are almost always going to be lower than the actual final cost. This is why getting quotes is always the best approach to an accurate cost for your home's needs.
Learn More about How much it costs to run your air conditioner in Calgary.